Blog
Interview with Craig Hamilton: "Now I am writing house music without using disco samples" 29.11.2013
Craig Hamilton is a house underground DJ and producer, also owner of Flatpack Traxx label. He lives in Glasgow and in this interview he shared with us his journey from djing to producing and also sums up his style, favourite tracks and simply he just sharing some love with us. Read more in the article... 
- Hey Craig, how are you man? It is really pleasure to have you in Prague just before Christmas. Have you ever been to Prague?
Hey, yeah I am good. This is my first time coming over to Prague. So I am really looking forward to it. Over the past few months I have heard many good things about the City & the culture.
- I know you started pretty young in age of 13, was it to get girls? Now lets get serious :)) why did you start DJing?
That thought has never crossed my mind. It was more a love for the music than anything else to be honest. When I was growing up I used to buy a lot of music & make tapes to give to friends. So I guess that it was the natural progression to want to play that music for other people.
- What did you use during the times for mixing? What is your favorite setup for playing these days?
At the age of 13 I was given a set of belt drive turntables with no pitch control on them. Both of them were really bad & I was getting no-where fast with them. So I managed to persuade my dad to buy me a set of Soundlab DLP1600 belts, these things had pitch control at the bottom & wouldn't go higher or lower than +/- 6. I then managed to upgrade to a set of Technics 1210's which I still have & love today, before I made the progression to CDJ's.
I don't really have a favourite set up to play on, as long as it is CDJ800's or above. Not really a fan of the smaller platter decks & I am a sucker for a good rotary mixer.
- I guess it totally happen to you. You are invited to play somewhere and when you come there you.... (fill in the blanks)
Head straight to the bar for a beer.
- Thats cool, you will love Czech beer! You started producing also kind of young in age of 18. First tell me, why you started producing, was it the same reason as in djing?
I think deep down I always knew I wanted to produce music at any level, be it as a profession or as a hobby. For me it was a way to express myself & channel my creativity into something that I was truly passionate about.
- You waited few years till you have got your first release. I guess you really wanted to figure out your sound, right?
It only took that long because like you say I hadn't found what my true sound was. At that time I was into quite a lot of European techno & progressive house, but everything I would produce would end up being a chill out song. I was also very new to things & it took me a while to learn how to get the best out of the software I was using at the time. I am still learning now.
However I took major steps towards my first release in 2005 after a life changing experience. I think it was what I needed to help push me in the right direction.
- Please tell me more about your setup for producing. Are you more software or hardware guy? I get a feeling you figure out how to combine those two worlds effectively, right?
I have been using Ableton for a while now everything I do is within Live. I used to be more about the software but last year I got the Analogue bug after borrowing my friends Micro Korg. I loved it that much I went out a bought one for myself. Since then I have purchased Ableton Push & a Cyclone Analogic Bassbot TT-303. The Microkorg is great for modelling a nice phat sub, Push I am using more as a drum machine than anything else, but it is great for coming up with quick ideas.
- Lets get some idea of your tunes and style. You have a lot of successful releases on your account. What do you think is yours the most successful track in terms of popularity?
I think that the few releases I have had with Robsoul Recordings have been my biggest to date. So it would be a toss up between 'Glasgow Acid' & 'Trouble'
- And which track of yours is the magical one for you?
This is pretty hard to answer because every track has some sort of a meaning to me. But if I had to narrow it down'All Day Breakfast' & 'Hold On'
- Nice catch with Hold On, probably my favourite track from you. So, when was the time for you when you get yourself to setup your own label?
I started my label not long after I had signed my first release to Control, mainly as an outlet for up & coming producers who weren't being given a chance anywhere else. At the time I wasn't expecting it to go anywhere & really was just to give the dope producers who were sending me music a foothold in the scene. Many of who have went onto bigger & better things as a result.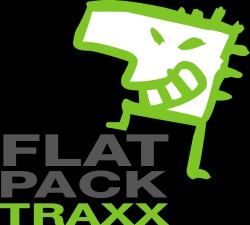 - What are your plans with label to future? Maybe you can tease us with upcoming releases?
This year has been a bit of a transitional period for both myself & the label. I needed to take some time away from the label & find my sound again. But I am back on it again & I actually have a forthcoming EP dropping called 'Life Begins' on the 2nd December.
https://soundcloud.com/flatpacktraxx/sets/fpt052-craig-hamilton-life
- I am pretty sure you have some exciting new projects ahead. Can you share with us what are you planning for 2014?
At the moment I am writing a lot of house music without using disco samples. Which for a long time I was essentially relying on to make tracks. But I find it really uninspiring now, mainly due to the lack of originality within the scene. So I guess you will hear more from me on an original tip. I am also working on a side project with real musicians & we are writing disco music with a lot of energy & a new school twist.
- For our readers and clubbers, which might not know who are you and what do you play, tell us what we can expect from you at Pekelnej Bar on 12/20/2013?
I play music with a lot of energy behind it & try to encompass as much good music as possible into any of my sets. Deep, tech, jackin' if it's good I'll play it.
- It was such a pleasure to take the interview with you. Thank you for your time and we are looking forward in Pekelnej Bar!